In Memory of Janice Logan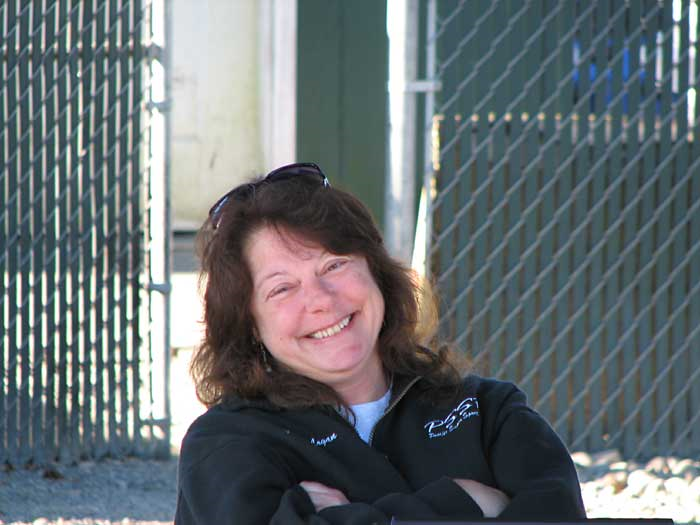 With great sadness, OMRRA says farewell to our beloved Janice Logan. Janice fittingly passed away on April 29th 2018 at the same time the green flag dropped on our Sunday races. True to her character as our caring track mother, she asked that the association be informed at the end of the day so we could all focus on the racing.
Janice was an integral cornerstone in OMRRA history. Her brother Tom convinced her to come out to the track in the late-eighties to volunteer as a corner worker. She was hooked immediately and advanced from corner worker to becoming President of OMRRA. She went on to become the Operations Manager for OMRRA from 1994 to 2010. She helped to bring the association from the world of paper to technology while never losing the essential core of what OMRRA is – a fun racing family. Her endless support of all the racers and great humor was well appreciated throughout the pits. Racers grew up with her kindness and care which created the unique nurturing race environment that is OMRRA.
Janice was also a key person to motorcycling in the Northwest. She was one of the founders of the PSSR track days and helped to run those events. OMRRA was honored to award her the 2010 Lifetime Achievement Award for all the she did for the motorcycle community both at OMRRA and beyond. She was and always will be the heart of OMRRA.
She is survived by her life partner Simon-Pierre Smith, her son Rayce, brothers Tom Logan and Quest Richlife, her nephew Max Logan and Rayce's father, Norm Rindal. She will be deeply missed.